Welcome to the Gnarly Web!
Pronounced "/ˈnärlē/", this word has more meaning than meets the eye; originally used to mean "unpleasant or unattractive", it has come to be used as a slang word for something that's really exceptional. Isn't that gnarly, dude?
About Kyle Keiper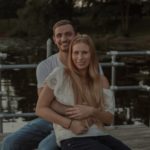 I'm a Web Application Specialist who dabbles with Laravel, Lumen, AngularJS and WordPress. I work for Stark State College.
Programming has been a passion of mine, ranging from problems such as building a Notepad like application with the Qt (Cute) Framework to building a whole event driven system to monitor file changes. Languages that fit within the C syntax are what I specialize in, so I'm fluent in languages such as JavaScript, PHP, C++, and Java, as well as a little bit of Ruby.
A little about what I like to do outside of programming is that I enjoy jogging; I try to keep myself in shape for running 5Ks. I never thought I'd enjoy it, but I was pleasantly surprised to find it rather cathartic and relaxing. I'm an amateur pianist, dabbling in some classical music, as well as sacred music. As for my personal beliefs, I'm a Christian; I try to live by the Bible.
Random Projects
Web Bible – This is a little web program that allows different tools for reading the Bible.
FileWatcher – A PHP daemon (that requires php5-inotify) which allows you to monitor certain directories. I was wanting a tool to monitor when someone makes a change to a directory, and everything I found was so heavy handed that I opted to write my own using PHP5 and INotify.
Apache Virtual Host Tools – A set of Bash scripts designed to make setting up virtual hosts on Ubuntu and CentOS simple.
Recent Miscellaneous News
I enjoy travelling. I've been to Jamaica once, Haiti twice ( and hopefully more trips coming soon ), as well as different places within the USA. I'll put up some galleries from the trips eventually.